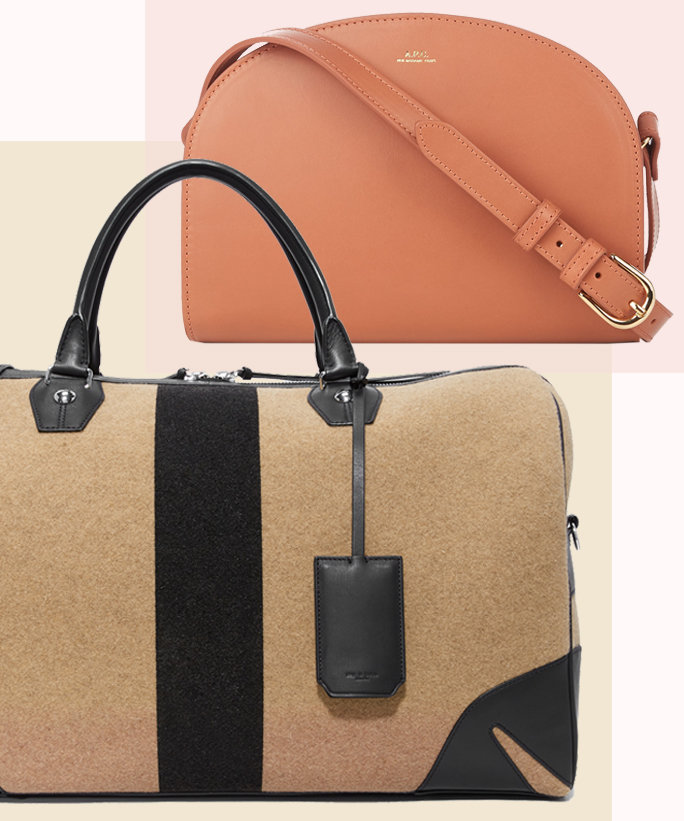 November 23, 2016 @ 12:00 PM
When we talk about fashion pairings, the first few that come to mind are blazers and crisp button-down shirts, white tees and jeans, and hoodies and denim jackets. But handbags and suitcases? Yes, yes we're going there. Even though there won't be a swarm of paparazzi anxiously waiting for you at airport arrivals to snap your jet-setting outfit (or maybe there will be?), that's no excuse for neglecting your number one priority: to be the chicest traveler in the cabin.
The easiest way to achieve that, second to straight-up copying celebrities and their airport style , is to tote this season's most coveted purse as you wheel an even chicer suitcase. As we're finalizing our plans to return home for the holidays (or perhaps gearing up for a destination reunion?), don't forget about your trusty travel companions: a sleek and shiny suitcase or a roomy leather carryall or an unassuming weekender. With these pairings, you could be wearing sweats and still land on a best-dressed list. Seriously.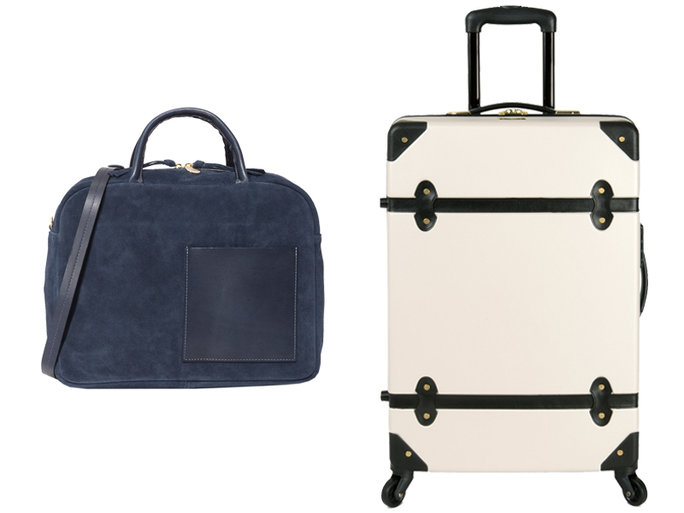 Just like you would a black-and-white outfit, accent a pared-back palette with a pop of color.
Shop the combo: Clare V. tote, $465; shopbop.com . Diane von Furstenberg suitcase, $160 (originally $320); macys.com .
Nostalgia meets the future with a buttery leather tote and a high-tech rollie that can charge your phone.
Shop the combo: Tibi bag, $995; tibi.com . Away suitcase, $225; awaytravel.com .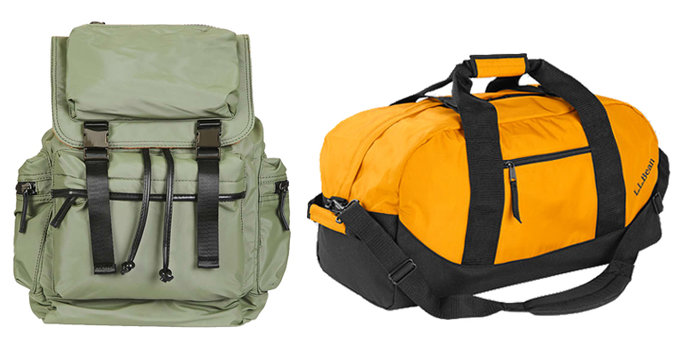 Off to seek a Great American adventure? Pack your survival essentials in durable water-resistant pieces in army green (a neutral that will complement any outfit) and bright yellow (no chance of it getting lost in the shuffle).
Shop the combo: Topshop backpack; $55; topshop.com . L.L.Bean duffel; $50; llbean.com .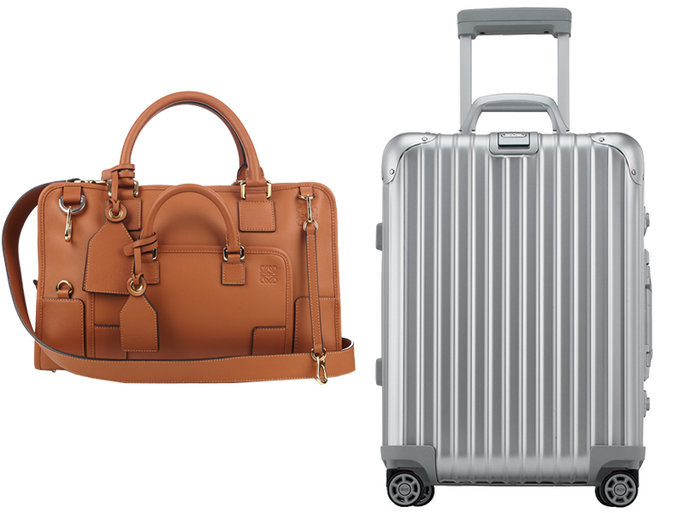 Strike a neat juxtaposition with a classic satchel and a sleek-and-shiny suitcase.
Shop the combo: Loewe tote, $2,831; matchesfashion.com . Rimowa suitcase, $980; bloomingdales.com .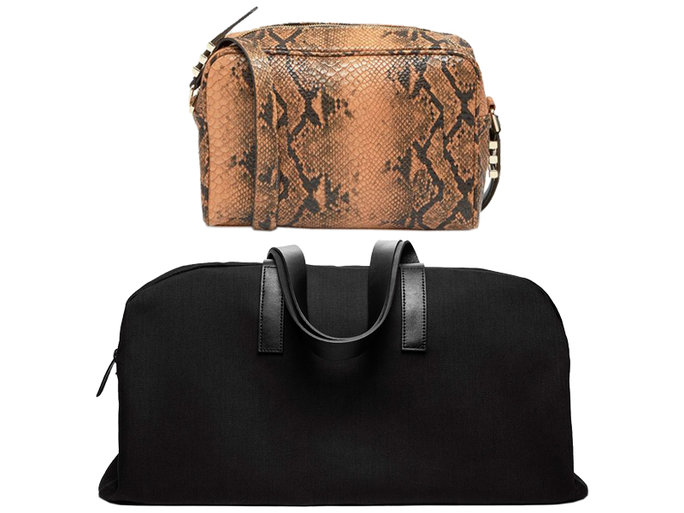 A versatile weekender, like this black one from Everlane, leaves room to have fun with your purse.
Shop the combo: ASOS bag, $30 (originally $38); asos.com . Everlane weekender, $98; everlane.com .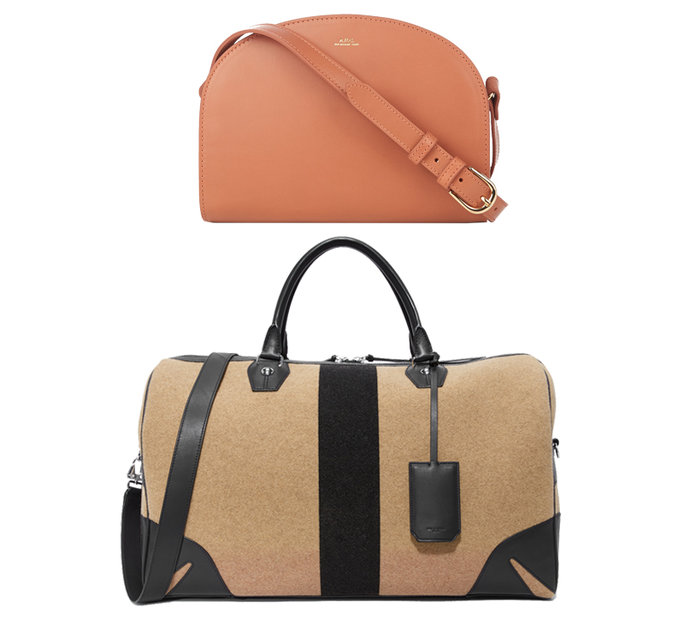 For the minimalist: a sleek hands-free purse and a camel felt weekender that's as functional as it is sophisticated.
Shop the combo: A.P.C. cross-body bag, $347; matchesfashion.com . Rag & Bone weekender, $895; rag-bone.com .